Theta DNA Healing
Theta DNA healing is an amazing technique developed by Vianna Stibal (a naturopath and intuitive psychic). I trained in 2008 and took to the method with ease and delight! It has heightened and broadened the ways that I work as an intuitive healer. The healing is done through Source...the Creator of All that Is, and I work directly with you face-to-face or over the phone....anywhere in the world.
Through Theta DNA Healing we may:
Discover a restrictive key belief or fear that blocks your progress.

Cancel that belief (at all levels) and witness its replacement with a belief that is helpful.

Download the Creators definition of feelings, such as 'joy' or 'acceptance'.

'Read' your physical body to discover what may be happening, and why.

Use techniques to allow the body to return to health.

Communicate with your guardian angel.

Release unwanted attachments.

Restore soul fragments.

Use manifesting techniques.

Activate youth and vitality.

Command the healing of DNA.
For more information visit:
http://www.thetadnahealing.co.uk/theta/whatisit.php
http://www.thetadnahealing.com/medintuit.html
"Thank you so much for the healing, I never knew it could work so well by phone!" "I was in a terrible state. You came at the right time." "It helped me understand what I was going through and that helped enormously" "It was a genuinely lovely experience to speak to you" "How much I needed your help I can't tell you" "You've made such a difference" "Thank you cannot say enough" "Hi Carrie, just a quick one to thank you for Monday......... I cannot believe how much I have changed!! I am worthy!! I have had a brand new haircut, bought some new clothes and had a make over!! I would never have done that before! I would like to book another session with you please as I would like some help ....I feel that I am blocking my spiritual side....fear, whatever...can you help me with that please?" Carolyn, after her 1st phone session. "I have rested well over the weekend and I am happy to say that I have been feeling 'happiness' in my core all day in work and pleased that you confirm the changes both within and around me. My skin has also started to clear miraculously this weekend. I am planning more for work and will start to action it soon. I can't thank you enough for helping me along with all these changes. I have been telling the girls in work about you so don't be surprised if in time they contact you directly, Much love, Nina."

I am a member of the Fellowship of Healers
Here I answer some common questions:
What happens at a personal session?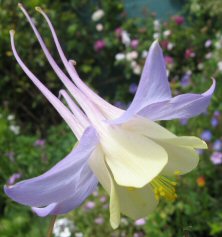 We discuss possible areas that you'd like to work on. If you wish to focus on physical issues, I will scan inside your body from a distance (even if we work by phone or Skype, it can easily be done remotely). I will then tell you what I have 'seen'. This is often perceived metaphorically and most people readily relate to what I perceive. With your agreement and permission, I ask the Creator to heal what has been seen, then watch as it is done, so I can tell you what has happened.
Before this happens we will need to do belief works on potential blockages as 'I can't be healed'! Although ANY belief can be worked on, it is important to work together to uncover any underlying CORE beliefs, such as 'I am unworthy'.
Perhaps you would like me to see and to talk with your guardian angel? Or work with the creator at the DNA level. These, and many other techniques are available for us through Theta DNA Healing.
May I ask questions?
By all means ask questions. And I'll ask you loads as well....that's how we'll work together.
What should I bring?
A pen and paper to make notes, so ensuring that what we have worked on together is there to refer to back to in 'real life'. Bring an open mind, a willingness, and a desire to help yourself to understand, to heal and to move on. You may also find a sense of humour useful!
How long is a session and what does it cost?
A session usually lasts 40-60 minutes.
Beautiful Touchwood Garden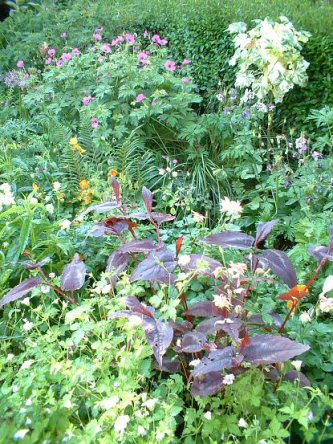 Sessions usually are at my home, in Gorseinon, Swansea. Touchwood Therapies' healing room is on the ground floor. Ring me on 01792-522443 or e-mail me for an appointment.
If you are unable to travel, see the information below on telephone sessions.
My charge is between £20 and £30 per session (from 40 minutes, up to 1 hour). What you pay within this bracket is your own choice, depending on income, time taken, and usefulness of the session. Guidance: people on benefits would not be expected to pay over £20 even if we went on for the full hour. If you're in a well paid job and had a full hour, you'd be expected to pay the whole £30. You may decide to pay more if you are particularly pleased with the session.
You may pay by cash, or cheque, making the cheque payable to 'Touchwood'.
Telephone sessions
Yes, personal sessions work well over the phone as well as in person. Timings and costs are the same as above, you may pay by postal order or cheque, as well as card at the online Paypal site (I'll send you an email invoice).
I will pay for the call to your UK landline, so that you don't pay the phone call charge on top of the session fee.
I am also on Skype, (where your computer and internet is used to connect for free 'phone' calls). Contact me for details.
Tel Number: 01792 522443. From outside the UK use: +(44) 1792 522443 Here the plus sign signifies whatever code is needed locally in order to get an international dial tone, and 44 is the international dialling code for the UK.
Skype: carrie.thomas@ntlworld.com
Non-UK
I only speak English.
You may pay in £ sterling in any way, including your Paypal account. I can also take payment by most credit or debit cards, converted from most major currencies through Paypal without you needing a Paypal account.
Save telephone call costs if you are on Skype as you can contact me free through your computer.
From outside the UK use: +(44) 1792 522443 Here the plus sign signifies whatever code is needed locally in order to get an international dial tone, and 44 is the international dialling code for the UK.
I trust you will find Touchwood complementary therapy sessions useful. Change needs your help too, and these sessions should support you through the processes. You are in control at all times, you will not be expected to do anything you don't want to. Data protection all information is treated in the strictest confidence. Complementary therapy does not replace medical attention, so see your doctor when needed. Although individual experiences vary, sometimes you may experience a strong emotional (or other) reaction. Afterwards, be gentle with yourself, and drink plenty of water. Please free to contact me if you need reassurance or support.